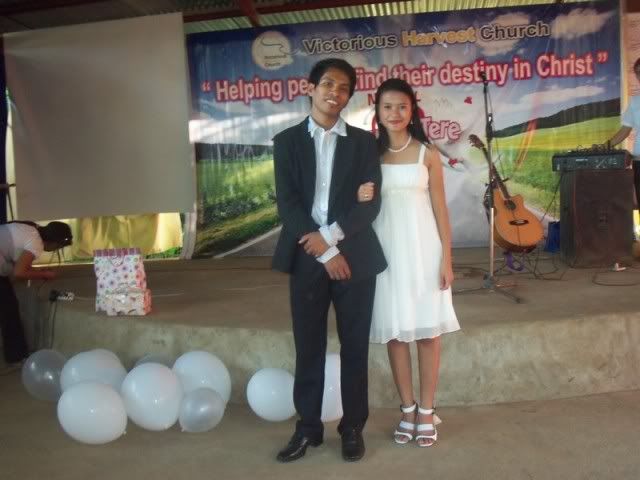 This young couple just got married a week ago and I was able to witness their unity of love as it was held at our church. It is a very simple wedding because it doesn't have any secondary sponsors like bridesmaids, groomsmen, flower girls etc. The brides dress was borrowed and their cake and foods was even donated by us. The wedding ceremony already started when I arrived at the church. I only saw their immediate family and some of our church members. 
It was really simple but I was deeply touched by the ceremony specially when the Pastor tried to explain what marriage life is, how to deal with marriage problems and how to make the relationship last forever.Unlike any other traditional marriage ceremonies where the priest will just read what is written on the wedding book guide. The Pastor gave them a personal advice since both of them are still young.
Being a Christian, I do believe that wedding vows are a testimony before your friends and family and before God that you love your partner and you have chosen him or her for eternity despite all the obstacles the marriage and life will present.