Archive for the 'personal musings' Category
Oh well, I think I'm always busy all the time LOL! But this week and more weeks to come is gonna be the busiest because aside from blogging, we are busy for our band rehearsal  because our music band will be having a mini concert this coming October 28 and we are also invited to perform at the first World Music Concert which will be held in one of the biggest mall here in Cagayan de Oro City. Next month until December we are also going to perform in different cities all over the Philippines.

I hope Id also able to cope up all my pending tasks. I don't want to decline or let this tasks expired. Managing 18 blogs is never been easy! I still have 2 new blogs to set up with. I just don't have time for it since I have to do my domestic tasks as well. Whew! It's not easy being a mom, a musician, an entrepreneur and whole lot more to mention. I wish I am a superwoman!
Our church music team was invited to perform at our fellow affiliate church for their Family Camp Meeting event last Friday.  That's me wearing my white long blouse with white belt. I just love this blouse! It was actually given to me by my mom.
We really had an awesome night of praising and worshiping God at that time.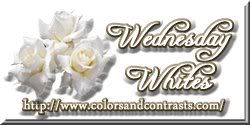 We just can't wait to witness the much awaited Kaamulan Festival this coming Saturday at my hometown province. We are so excited to witness the festival because its been a long time that I haven't seen this event.
We want to witness the street dancing competition. There are many people who will also witness the festival specially those who are foreigners and local tourists who came from different places. I'm sure we will enjoy our time in celebrating their festival.
We also want to witness the Off Road challenge and also enjoy some of the activities just like the wall climbing and the horse back riding. And for that best riding comfort, I'm gonna bring my cool riding boots that my mom had given me.
This is surely one of the highlight of my mom's holiday for this year. An event that she will not forget since this will also serve as her precious bonding moment with her long lost friends and colleagues as they all gather together to witness the festival.
Here I am again having this weird and opposite sleeping routine. I don't why but it seems like my habit already where I used to sleep a little or I just take a nap at around 8 pm and I usually wake up at 12 midnight or 1 am. That's the time I go online and do my blogging stuffs. I felt so alone since most of my blogging friends are sleeping tightly. Sometimes when I can't think of topic and ideas to write about, I go offline and wash our clothes and even do the other household chores at dawn time. How weird was that? hahaha!
Aside from blogging, I don't have any other work at night. Although I prefer dawn time as my blogging time because I can concentrate well but if I always do it regularly, its not quite easy to adjust. It's like  a jet lag where rapid travel between time zones which means that I am awake when everybody else is asleep. It's not quite normal where I am awake at 12 midnight and I'll fall back to sleep at 6 am and then I wake up at 1 or 2pm. Aside from having my late breakfast and lunch, I feel my body that's so tired, weak and heavy. I just don't like working or doing something at all because I still want to sleep since I did not get enough time to sleep during the night. That's what I had observed right now since its been 2 weeks that I am experiencing this opposite sleeping routine.
I hope I can find a good way to get back to normal to make sure that I wake up quite early at the same time every morning. Perhaps an alarm clock could help me. I better practice it this time and make sure that I will not go to bed again before about 8 pm that night so I could soon start to fall asleep naturally at the right time.