Archive for the 'i heart…' Category
Oh well, I think I'm always busy all the time LOL! But this week and more weeks to come is gonna be the busiest because aside from blogging, we are busy for our band rehearsal  because our music band will be having a mini concert this coming October 28 and we are also invited to perform at the first World Music Concert which will be held in one of the biggest mall here in Cagayan de Oro City. Next month until December we are also going to perform in different cities all over the Philippines.

I hope Id also able to cope up all my pending tasks. I don't want to decline or let this tasks expired. Managing 18 blogs is never been easy! I still have 2 new blogs to set up with. I just don't have time for it since I have to do my domestic tasks as well. Whew! It's not easy being a mom, a musician, an entrepreneur and whole lot more to mention. I wish I am a superwoman!
This is my entry to the Techie She Lucky Blogger Weekly Giveaways Week 19. This week's prize is $10 paypal credits from Ruby of Postcard Enthusiast.
One of my blogger friends who are fond of collecting postcards is Mommy Rubz. She even created a blog just for collecting and sending postcards for her fellow postcard enthusiasts. Oh! did I forgot to mention that she is the proud sponsor for this week's Lucky Blogger giveaway from Techie She?
Lately, I'm also  thinking of collecting postcards. Ive been looking for some nice postcards here in our place but I just couldn't find one with nice views that could help promote our city's local attractions. Well, I think it would be a great idea if I will just make my own personalized postcard.
Postcard collecting for me is a fun and rewarding hobby specially if I join their postcrossings or postcard club because this could be a great way to gain some new friends both locally and internationally.
Our church music team was invited to perform at our fellow affiliate church for their Family Camp Meeting event last Friday.  That's me wearing my white long blouse with white belt. I just love this blouse! It was actually given to me by my mom.
We really had an awesome night of praising and worshiping God at that time.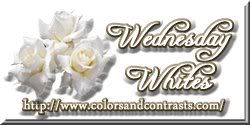 I am reminiscing back my hometown province in Bukidnon. I really miss my province since I only got the chance to visit last March after 7 long years since I got married and moved to another place. These photos below was taken from our last visit when we witnessed the "Kaamulan" Festival at my birth place in Malaybalay City.
Bukidnon is located at the heart of Mindanao. The highlands of Bukidnon literally explodes with breathtaking scenery from its cool climate to rugged mountains, plateaus, springs and vast pineapple farms.  The adventure,  the  culture and the beautiful nature…. It's Bukidnon  My Home.